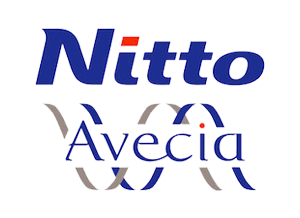 Nitto Denko Avecia Inc.
With over 20 years of experience in oligonucleotide development and production, and over 1000 sequences manufactured, Nitto Denko Avecia Inc. is a leader in the advancing oligo therapeutic market. Our mission is to continue to build value for our customers as they progress through drug development into commercialization.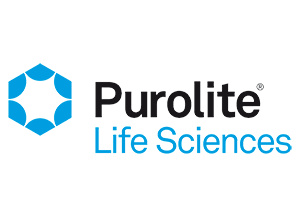 Purolite Life Sciences brings Purolite's innovative thinking and distinguished history of resin technology expertise to the global Life Sciences marketplace. Over three decades, Purolite has grown into the world's premier resin technology manufacturer and innovation leader, with production plants and advanced research labs across the globe.
Purolite Life Sciences provides API's, enzyme carriers and immobilized enzymes, and resins for purification and separation to support research and development, and production-scale applications in pharmaceuticals, protein purification, food production, bioprocessing, fine chemical and additional markets. With a team of world-class researchers and scientists, we develop novel, high-demand and customized products to meet customer needs.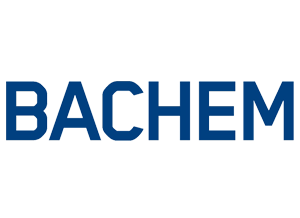 Bachem is specialized in the process development and manufacturing of peptide-based active pharmaceutical ingredients. A comprehensive catalog of biochemicals and exclusive custom syntheses for research labs complete the service portfolio. Headquartered in Switzerland with subsidiaries in Europe, the US and Asia, the group has a global reach and towards its customers, Bachem shows total commitment to quality, innovation and partnership.
Bachem. Pioneering Partner for Peptides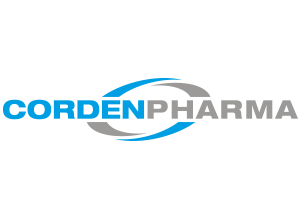 CordenPharma is your full-service partner in the Contract Development & Manufacturing (CDMO) of APIs, Drug Products and associated Packaging Services. Through a network of cGMP facilities across Europe and the US organized under five technology platforms – Peptides, Lipids & Carbohydrates – Injectables – Highly Potent & Oncology – Small Molecules – Antibiotics – CordenPharma experts translate complex ideas, processes and projects at any stage of development into high-value products.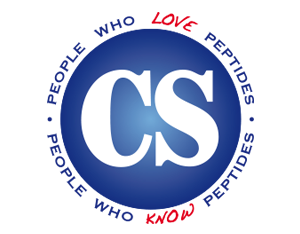 CSBio is a leading peptide and instrumentation manufacturing company based in Silicon Valley in Menlo Park, California.
For over 25 years, CSBio has been providing high quality custom peptides, cGMP peptides, and automated peptide synthesizers to the global biotech community. Our peptide products and instrumentation can be found in production laboratories and pharmaceutical companies worldwide.
We have state of the art cGMP manufacturing facilities to take you from tox studies through market commercialization, and we've recently launched a proven line of oligonucleotide synthesizers for small scale R&D to large scale manufacturing.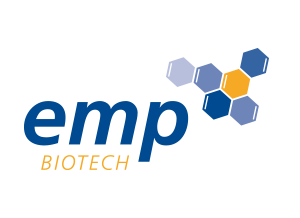 emp Biotech is a European manufacturer of reagents and consumables for use in oligonucleotide synthesis – at scales ranging from small-scale R&D to large-scale cGMP therapeutics manufacturing.
The product range includes all of the commonly used solvent mixtures, high quality crystalline activators, purification (desalting and ion exchange) solid phases and solvent drying bags. Additionally, we are proud to be Hongene's European distributor of phosphoramidite products.
Products are available in standard packs as well as fully customised solutions, including custom solvent formulations.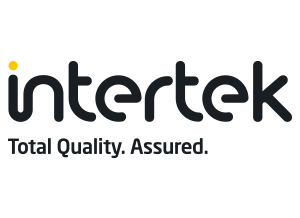 We have nearly 20 years' experience providing regulatory-driven (GLP/GCP/cGMP), phase-appropriate programs of orthogonal analytical techniques to support oligonucleotide clinical development, regulatory submission or ongoing quality control. To characterise mRNA products we perform molecular weight determination, spectroscopic profiles and chromatographic profiles. To ensure mRNA product purity, we test for mRNA integrity and impurities such as dsRNA, DNA template, nucleoside triphosphates, RNA polymerase which can be directly linked to translation efficiency and immunogenicity. Our experience with complex delivery systems such as lipid nanoparticles (LNPs) includes analytics to ensure quality control of the delivery system as well as the drug substance and includes compendial methods (appearance, pH, osmolality, subvisible particles, elemental impurities and residual solvents) particle size, morphology of the LNPs, drug product viscosity, encapsulation efficiency as well as chromatographic identity, assay and impurity testing of the lipid and non-lipid components of the LNPs. With Intertek as your partner, our Total Quality Assurance expertise offers a one-source solution for laboratory services such as bioanalysis, method development/validation, identity/assay, GMP release and stability testing, physico-chemical properties, structural characterization, cell-based assays, purity & impurities testing, ICH stability studies and extractables /leachables.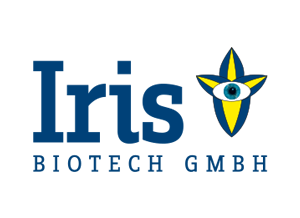 Iris Biotech specializes in reagents for Drug Discovery, Drug Delivery, and Diagnostics. We have know-how and production capabilities to manufacture and supply products for following areas:
1. Starting Materials for Peptide Synthesis, Peptidomimetics and Medicinal Chemistry.
2. Technologies for Drug Delivery.Worldwide largest portofolio of PEGylation reagents, selection of certain Poly(amino acids). Different ADC linkers.
3. Reagents for Life Sciences and Diagnostics.
We are carrying out Contract Manufacturing projects in these areas. Our strong points are unusual derivatives with one or several chiral centers.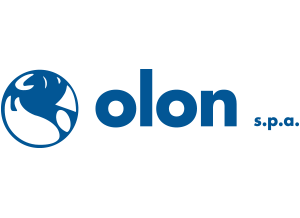 Olon is one of the largest developers and manufacturers supplying APIs to industries worldwide to both Generic and CDMO market.
With more than 250 APIs for the Generic market and 33 chemical intermediates (under CMO) is holder of about 130 active US DMFs and 50 granted CoS.
Headquartered in Rodano (Italy), Olon has 11 manufacturing facilities: 8 in Italy, 1 in Spain, 1 in USA and 1 in India, and 3 branch offices in Germany, USA, China.
The manufacturing sites are regularly inspected by FDA and the most important national and international Authorities, and audited by our partners and customers.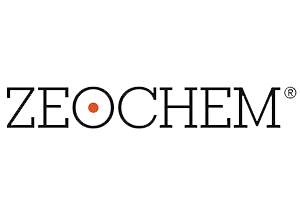 Zeochem
Swiss Quality Products – Chemistry. Pure. Efficient The Swiss company Zeochem AG is a world leader in manufacturing of (modified) silica gel for the purification of any kind of molecule, but especially for charged molecules like Peptides, Insulins and Oligonucleotides. Although we produce excellent traditional stationary phases, our primary focus is offering innovating solutions like our successful mixed-mode ZEOsphere DRP. ZEOsphere DRP is an answer to the need for faster, better and therefore a cheaper purification, all the while displaying higher efficiency (purity, yield and throughput) through controllable, reproducible and reinforcing multiple interactions. The efficiency, consistent and reliability of our ZEOsphere product lines relies on narrow particle and pore size distribution, excellent mechanical/chemical stability and high specific surface area. Zeochem AG is a company of CPH Chemie + Paper Holding AG, listed on the Six Swiss Exchange.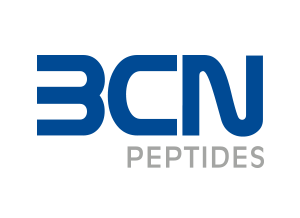 BCN Peptides
BCN Peptides is focused on the cGMP Industrial Manufacture of Bioactive Peptides. We are one of the leading companies into the GMP manufacture of peptides with experience into Clinical Trials and Commercial supply. We manufacture multikilo batches using SPPS technology. Excellent GMP compliance: US-FDA, EDQM and PMDA Approved.

CEM Corporation
CEM Corporation is the leader in peptide synthesis, specializing in microwave synthesis instrumentation, novel methodology development, and online reagents. We pioneered the use of microwave energy for peptide synthesis, initially creating the first commercially available system and demonstrating its application. Since that time, CEM has steadily raised the bar with new, high throughput SPPS solutions for library synthesis and scale up to 1 kg peptide quantities for production laboratories. Stop by our booth to learn more.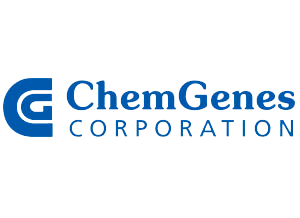 ChemGenes
ChemGenes, an ISO 9001 certified company established in 1981, is the industry leader in manufacturing oligonucleotide synthesis reagents and has consistently provided the highest quality phosphoramidites and solid supports in the market. Our facility, just outside of Boston/Cambridge Massachusetts USA, is setup for bulk manufacturing of therapeutic grade phosphoramidite and solid support DNA/RNA synthesis products for GMP grade oligonucleotide manufacturing. Additionally, ChemGenes carries the widest variety of modified phosphoramidites and supports currently used in oligonucleotide synthesis including Microarray Technology, Oligonucleotide Therapeutics, Oligonucleotide Based Probes and other areas of Nucleic Acid research. ChemGenes remains devoted to providing you with invaluable customer service and comprehensive technical support.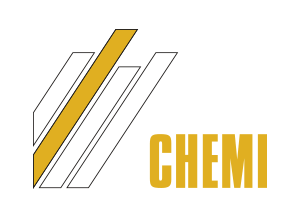 Chemi - Pharmaceutical Company
Chemi SPA is an Italian pharmaceutical company, belonging to Italfarmaco Group. Chemi SPA is specialized in the development of non-infringing processes, full characterization of complex molecules, with competence to support most of the Generic companies in their effort to anticipate the Generic Products entry into the Market.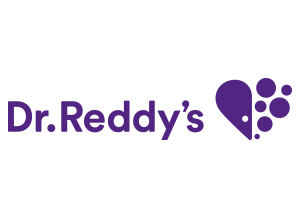 Dr. Reddy's
Dr. Reddy's is committed to provide affordable and innovative medicines for healthier lives. As a global full service CDMO, our Custom Pharma Services (CPS) unit provides pharmaceutical companies with integrated development and manufacturing services of APIs and finished dosages including peptides, highly potent and oncology products. Our peptides capabilities include cost effective cGMP characterization, development, synthesis and purification from milligram to kilogram.
Gyros Protein Technologies
Gyros Protein Technologies, enables peptide synthesis and bioanalytical solutions that help scientists increase biomolecule performance and productivity in research, drug discovery, pre-clinical and clinical development, and bioprocess applications. Our low- to mid-scale peptide synthesizer platforms are Tribute®, Prelude® X, Symphony® X, and Sonata®. These solutions and our chemistries deliver uncompromising purity, flexibility, and quality for discovery and pre-clinical studies of simple to complex multifunctional peptides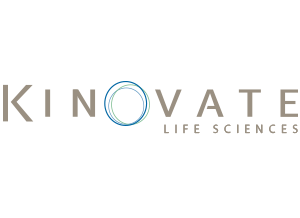 Kinovate Life Sciences is a leading provider of solid supports for the oligonucleotide therapeutic industry. KLS's proprietary solid supports Nittophase® and Nittophase®HL, with conventional and custom loadings of up to 400mmol/g, have proven superior performance in synthesis scales from mmol to hundreds of mmols, increasing synthesis yields and improving impurity profiles. NittoPhase® and NittoPhase® HL loaded solid supports are manufactured under cGMP guideline.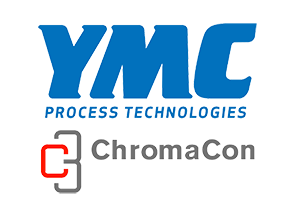 YMC is a Life Science company founded in 1980 and headquartered in Kyoto, Japan with affiliates and facilities throughout Asia, Europe and America. Partnering with ChromaCon AG, YMC is a leader in the purification of peptides and oligos. The patented process of Multi-column Counter-current Solvent Gradient Purification (MCSGP) by ChromaCon combined with packing materials and systems from YMC is fast proving to increase yields by up to 50% while maintaining purity. The over 400 employees are providing best-in-class lab and process solutions to the pharmaceutical industry. YMC focus is in the innovation, production and sales of packing materials, packed columns and systems for High Performance Liquid Chromatography (HPLC), Low Pressure Liquid Chromatography (LPLC) and custom purification and custom synthesis. YMC has recently opened CMO facility and pilot plant incorporating state of the art purification suites. YMC and ChromaCon's intellectual assets and know-how cultivated from many years of experience, will continue to push the limits to create a prosperous future for the purification and discovery of small and large molecule therapies.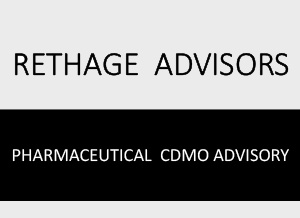 Pharmaceutical Contract Development & Manufacturing Advisory for Sponsors and CDMO's
20+ years CDMO expertise for the benefit of our clients.
Deals: numerous commercial supply agreements and other deals structured & negotiated; developed short and long term solutions for small to very large volumes and complexity.
Growth: organic and in-organic; including 12 acquisitions, divestitures and JV's.
Value: increased top and bottom line, multiple turn abounds of CDMO's.
Organizations: built leadership teams and transformed cultures.
Global: extensive expertise to work with US, EU and Asian companies.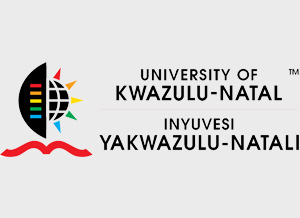 The University of KwaZulu-Natal was formed on 1 January 2004 as a result of the merger between the University of Durban-Westville and the University of Natal. The new university brings together the rich histories of both the former Universities.
The two KwaZulu-Natal universities were among the first batch of South African institutions to merge in 2004 in accordance with the government's higher educational restructuring plans that will eventually see the number of higher educational institutions in South Africa reduced from 36 to 21. Confirmed by a Cabinet decision in December 2002, the mergers are the culmination of a wide-ranging consultative process on the restructuring of the Higher Education Sector that began in the early 1990s.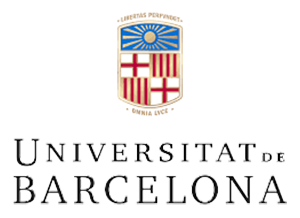 The University of Barcelona is the most formidable public institution of higher education in Catalonia, catering to the needs of the greatest number of students and delivering the broadest and most comprehensive offering in higher educational courses. The UB is also the principal centre of university research in Spain and has become a European benchmark for research activity, both in terms of the number of research programmes it conducts and the excellence these have achieved.
Its own history closely tied to the history of Barcelona and of Catalonia, our university combines the values of tradition with its position as an institution dedicated to innovation and teaching excellence: a university that is as outward-looking and cosmopolitan as the city from which it takes its name.