IOPC 2022
International Oligonucleotides and Peptides Conference
27-29 June, 2022 – Milan, Italy
Applications in pharma, nutraceuticals, cosmetics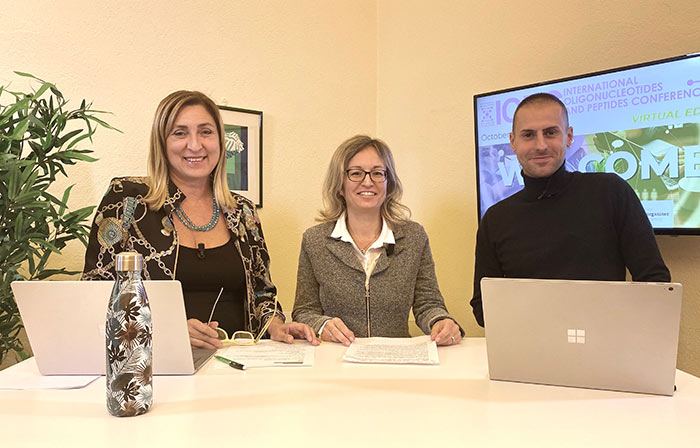 We're pleased to announce that the 3rd edition of  the International OligonucIeotides and Peptides Conference – IOPC 2022 will be on June 27-29, 2021.
Brought to you by TKS Event Organiser, the conference brings together industry and research professionals in the peptides and oligonucleotides field to bridge the gaps between cutting-edge science, business strategy and key regulatory developments.
2 parallel sessions: OLIGONUCLEOTIDES and PEPTIDES
Technical speeches provide exceptional value
Hear world class speaker
Plenty of time for 1-to-1 meetings and networking tables with leaders in industry, academia, associations
Stay at the forefront of OLIGONUCLEOTIDES and PEPTIDES innovation, regulatory and market trends
Thanks to our dedicated sponsors. Sponsorship opportunities are available on request.
Please write to info@iopc-tks.com
Are you ready to boost your brand?
IOPC 2022 hosts one of the highest concentration of senior decision makers in the industry – don't miss this opportunity to reach your target audience.
Discover your custom sponsorship package today.