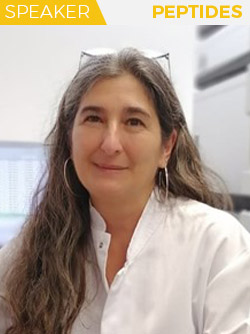 Beatriz G. de la Torre
Research Professor
---
University of KwaZulu-Natal
Biography
Beatriz G. de la Torre obtained her Ph.D. from the University of Barcelona (Spain). After a dilated career in Spain, she is presently a research Professor at KRISP, College of Health Sciences, University of KwaZulu-Natal (Durban, South Africa).
She has been working extensively on glyco, nucleo-, and lipopeptides. Her scientific interests are focused more on the discovery of new antimicrobial peptides, including those for fighting tuberculosis, peptide-based vaccines, and peptide-based drug-delivery systems.
Lastly, she is also deeply involved in developing GREEN Solid-Phase Peptide Synthesis Strategies.