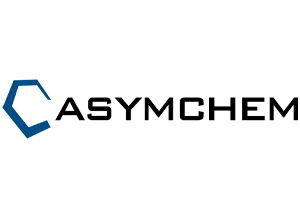 For over 20 years, Asymchem has been positioned and structured to act as a true partner for pharmaceutical and biotech companies world-wide by offering integrated solutions across all stages of drug development and into commercialization. Our oligonucleotide solutions provide clients with full services in drug substance, from process development through GMP manufacturing, and drug product, from preformulation development through fill-finish. Asymchem's Chemical Macromolecule Division (CMMD) can support traditional peptides, pseudopeptides, peptide+linker, peptide-drug conjugates, polymer-drug conjugates, and other highly active peptide molecules.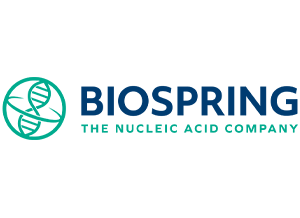 BioSpring is a world leading contract manufacturing organization (CMO) for synthetic nucleic acids in the field of oligonucleotide-based commercial therapies, clinical therapeutic development, as well as diagnostics and R&D.
Since 1997, BioSpring provides high-quality products and services under cGMP to the pharmaceutical and biotech industry worldwide.
Located in Frankfurt, Germany, BioSpring's cGMP-certified and FDA/EMA-inspected facilities offer manufacturing capacity of multiple hundred kilograms per year, including dedicated commercial manufacturing suits and state-of-the art commercial analytical laboratories.
Driven by technology and science, BioSpring's team is developing innovative manufacturing processes and (bio)-analytical methods to contribute to the future of health in the field of oligonucleotide-based therapies, vaccines, and diagnostics.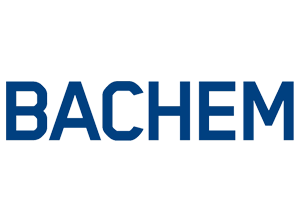 Bachem is a leading, innovation-driven company specializing in the development and manufacture of peptides and oligonucleotides. With 50 years of experience and expertise Bachem provides products for research, clinical development and commercial application to pharmaceutical and biotechnology companies worldwide and offers a comprehensive range of services. Bachem operates internationally with headquarters in Switzerland and locations in Europe, the US and Asia. The company is listed on the SIX Swiss Exchange.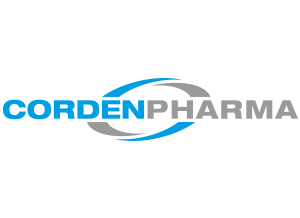 CordenPharma is your full-service partner in the Contract Development & Manufacturing (CDMO) of APIs, Drug Products and associated Packaging Services. Through a network of cGMP facilities across Europe and the US organized under five technology platforms – Peptides – Lipids & Carbohydrates – Injectables – Highly Potent & Oncology – Small Molecules – CordenPharma experts translate complex ideas, processes and projects at any stage of development into high-value products.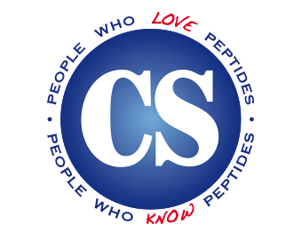 CSBio is a leading peptide and instrumentation manufacturing company based in Silicon Valley in Menlo Park, California.
For over 25 years, CSBio has been providing high quality custom peptides, cGMP peptides, and automated peptide synthesizers to the global biotech community. Our peptide products and instrumentation can be found in production laboratories and pharmaceutical companies worldwide.
We have state of the art cGMP manufacturing facilities to take you from tox studies through market commercialization, and we've recently launched a proven line of oligonucleotide synthesizers for small scale R&D to large scale manufacturing.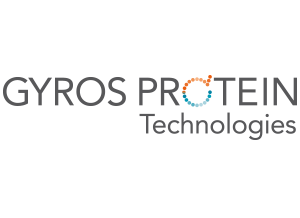 Gyros Protein Technologies
Gyros Protein Technologies provides enabling peptide synthesis and bioanalytical solutions, helping scientists in research through bioprocess applications. Our peptide synthesizers PurePep® Chorus, Symphony® X, PurePep® Sonata®+, and chemistries deliver uncompromising purity, flexibility and quality in less time. Sensitive, accurate and robust nanoliter-scale immunoassays for pharmacokinetics/pharmacodynamics, immunogenicity and quantitating bioprocess impurities are performed on our proprietary platforms Gyrolab® xPand and Gyrolab xPlore™. Peptide synthesis and bioanalytical solutions: accelerate your discovery, development and manufacturing of safer biotherapeutics. Gyros Protein Technologies is part of the Biopharmaceutical Division of Mesa Laboratories, Inc.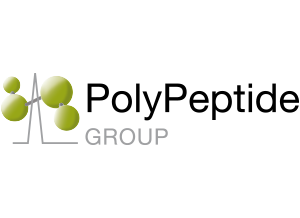 PolyPeptide is a Contract Development & Manufacturing Organization (CDMO) focusing on proprietary and generic GMP-grade peptides used by pharmaceutical and biotech companies in approved pharmaceutical products, drugs in clinical development as well as in generic products. Dating back to 1952, PolyPeptide today manufactures around one half of all currently approved peptide drug substances with a global footprint of six GMP-certified facilities in Europe, the U.S. and India. As a multinational company with more than 1000 employees, its diversity brings breadth, depth of knowledge and experience to the group. PolyPeptide has grown organically and by selective acquisition of existing expertise, culminating in its position today as a leader in outsourced peptide manufacturing. PolyPeptide's shares (SIX: PPGN) are listed on SIX Swiss Exchange.
Purolite Life Sciences brings Purolite's innovative thinking and distinguished history of resin technology expertise to the global Life Sciences marketplace. Over three decades, Purolite has grown into the world's premier resin technology manufacturer and innovation leader, with production plants and advanced research labs across the globe.
Purolite Life Sciences provides API's, enzyme carriers and immobilized enzymes, and resins for purification and separation to support research and development, and production-scale applications in pharmaceuticals, protein purification, food production, bioprocessing, fine chemical and additional markets. With a team of world-class researchers and scientists, we develop novel, high-demand and customized products to meet customer needs.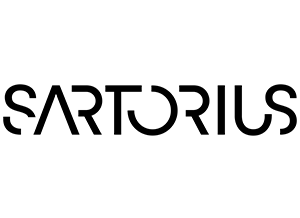 Sartorius Chromatography Equipment
Novasep Equipment Solutions Is Now Sartorius Chromatography Equipment (SCE).
From development through to industrial scaling, we provide a complementary range of cGMP equipment and services for purification.
Pharmaceutical and biopharmaceutical companies are facing major challenges today, with rising drug production costs as well as lower production volumes due to unpredictable demand.
We embed these requirements right from the start when designing our chromatography equipment, promoting optimal efficiency in development and manufacturing processes.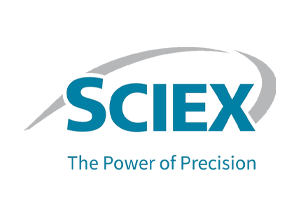 SCIEX
SCIEX helps scientists in pharma discovery, development and manufacturing to transform pipeline capacity and capability through the adoption of CE and LC-MS technologies. You benefit from innovative technology that makes complex workflows easier and more efficient, while delivering the utmost in data quality. Highly reliable instrumentation, with high sensitivity and dynamic range for a variety of analytical applications. Advanced software with automation to make data processing easier.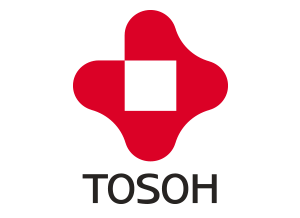 Tosoh Bioscience is an acknowledged global leader in liquid chromatography with a focus on bioseparations. Our chromatography experts enable our biopharma partners to provide safe and efficient therapies against life-threatening diseases.
We offer a comprehensive line of chromatography instrumentation, media and (U)HPLC columns. These are used from R&D to manufacturing to characterize and purify therapeutic peptides, proteins and oligonucleotides at lab, pilot, and commercial scale.
Tosoh Bioscience is part of the Tosoh Group, a Japanese chemical and specialty products group with over 100 companies worldwide and a workforce of about 13000 people.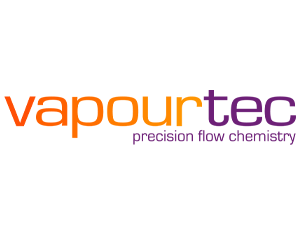 Vapourtec have been the leading manufacturer of world-class flow chemistry equipment since 2003. Their flow chemistry equipment has helped revolutionise scientific research, enabling and empowering scientists to explore new chemical pathways and applications. Manufactured at their headquarters in Suffolk, United Kingdom, their flow chemistry systems are trusted by academics, chemists and manufacturers around the world. Vapourtec have grown extensively through the quality of their products and commitment to excellent service, and with over 860 publications, proud to be the most frequently cited flow chemistry equipment supplier.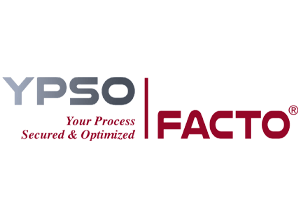 Ypso-Facto provides software solutions and consulting services to disrupt the way pharmaceutical, chemical and biotechnological processes are developed and assessed.  
With a complementary know-how in (bio)chemistry, process engineering and software development, we help life science industries to develop, optimize and secure efficient and innovative processes. 
In order to address your challenges, the GPX® approach capitalizes on the Guess ability of different experts, the possibility of Predictive simulation and the use of experimental data.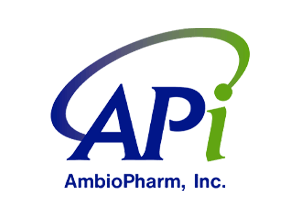 AmbioPharm, Inc. is a full-service peptide manufacturing company headquartered at our North Augusta, South Carolina, USA cGMP production site. Our second cGMP facility in Shanghai, China, performs process development & optimization, and manufactures building blocks, raw materials, and custom peptides at very large scale. Both cGMP facilities are capable of handling any manufacturing scale required to produce bulk peptides to custom specifications using a wide range of skill sets in both solid and solution-phase chemistry. Our management team has over 100 years cumulative experience running pilot to commercial scale production. We also perform organic conjugations to small molecules, proteins, toxoids, antifungals, KLH, and PEG.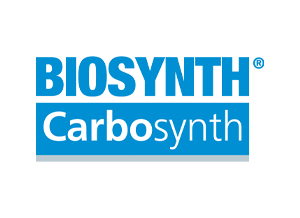 Vivitide, a peptide and antibody division of Biosynth Carbosynth, is the trusted partner for catalog, custom peptides, and antibody services within the life science industry. With 40 years of experience, vivitide has proven expertise in manufacturing all kinds of peptides, up to multi-kilogram quantities, in outstanding quality and with short turnaround times.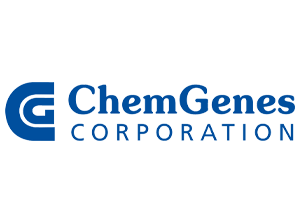 Established in 1981, ChemGenes has consistently provided the highest quality Phosphoramidites and Solid Supports in the market. Our Massachusetts facility is setup for therapeutic grade phosphoramidites for GMP grade oligonucleotide manufacturing. Furthermore, ChemGenes carries the widest variety of modified phosphoramidites and solid supports currently used in various areas of Nucleic Acid research. ChemGenes remains devoted to providing you with invaluable customer service and comprehensive technical support.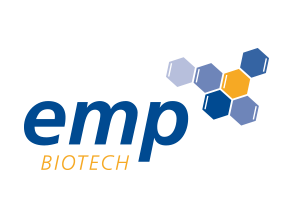 emp BIOTECH has been manufacturing high quality reagents for oligonucleotide synthesis since 2002. Starting with BMT activator, we have expanded our portfolio to include deblocking, oxidizer, capping, solvent mixtures and other specialty reagents. In addition, emp BIOTECH provides a full range of EZ Dry moisture traps, post-synthesis labeling, as well as columns and resins for oligo purification.  
emp BIOTECH has four manufacturing facilities, two located in Berlin Buch and the other two dedicated reagent synthesis sites in Berlin-Tempelhof and Berlin-Adlershof. 
Our facilities include: 
– Industrial filling stations 
– Small scale production up to 200 L drums (Berlin-Tempelhof) 
– Larger scale production up to 1400 L drums (Berlin-Adlershof)
We work individually with each of our clients to assess and meet their individual quality requirements. We deliver on schedule and in the size and quantity agreed upon. Quality assurance, transparent operating procedures, and change control are all part of the way we work.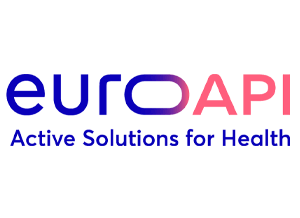 Euroapi is focused on reinventing active ingredient solutions to sustainably meet customers' and patients' needs around the world. We are a world leader in active pharmaceutical ingredients with some 200 products in our portfolio, offering a large span of technologies, while developing innovative molecules through our Contract Development and Manufacturing Organization (CDMO). 
Taking action for health by enabling access to essential therapies inspires our 3,350 people every day. With strong research and development capabilities and six manufacturing sites all located in Europe, Euroapi ensures API manufacturing of the highest quality to supply customers in more than 80 countries.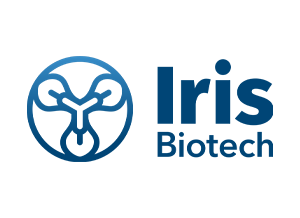 Iris Biotech provides high quality products for peptide-synthesis, linkerology and drug-delivery.
Besides our broad catalogue portfolio, we have the know-how to manufacture your desired compound as custom synthesis with strong and competent personnel support.
Exchanging with scientists around the world, we provide ideas and technologies true to our slogan Empowering Peptide Innovation.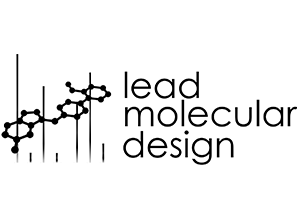 Our mission is to develop software to boost drug design and optimization processes. We also do contract research organization on their fields for several pharmaceutical companies abroad. 
We are working in collaboration with Molecular Discovery Ltd on the research and development of several solutions, by providing differentiated products and services to extract and transform the data into information, we go beyond reducing the make-design cycle in drug discovery for both small and macromolecules.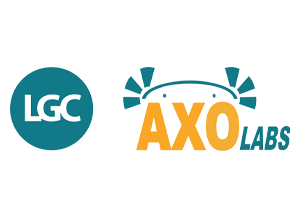 LGC Axolabs is the world's leading Custom Research Organization (CRO) in the field of preclinical and clinical development of DNA-/RNA-based therapeutics and nucleic acid medicines. We are committed to providing high-end solutions and consultancy services for the development of innovative drugs.
Our expert team has 21+ years of experience in the development of oligonucleotide therapeutics and as member of LGC Group has access to an excellent infrastructure. We are well known, from big-pharma and biotech to academia and venture capital, for our profound knowledge, high quality standards and excellent research. Our broad range of services for therapeutic oligonucleotides and mRNAs covers bioinformatics, chemical synthesis of oligonucleotides, oligonucleotide conjugates and formulations, analytics, bioanalytics, in vitro and in vivo testing.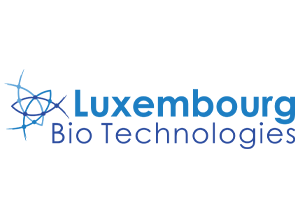 Luxembourg Bio Technologies
At Luxembourg Bio Technologies, we specialize in providing products to address your peptide synthesis needs. Many of our coupling reagents, especially our proprietary products, are designed to provide maximum yield with minimal racemization. We are here to help you, whether you are using Boc, CBZ , PNZ or Fmoc chemistry, and solid-phase or solution-phase peptide synthesis.
Luxembourg Bio Technologies believes in using green chemistry and sustainable methods whenever possible, and many of our products are designed to be compatible with environmentally friendly conditions. We work under the most rigorous quality assurance standards available to provide you with the best possible quality products, such as COMU, HDMC, OxymaPure, DEPBT, EDC.HCL, and many others. Our products are being applied in a wide range of areas, including peptide, oligonucleotide, and nanoparticle synthesis.
Luxembourg Bio Technologies patented IP materials will provide you with every advantage when facing the needs of an ever-growing pharmaceutical industry, and our sustainable production methods ensure safer products with a smaller ecological footprint.
Let us help you create solutions for your next product in peptide synthesis, and guide your ongoing projects to success with our well-known products.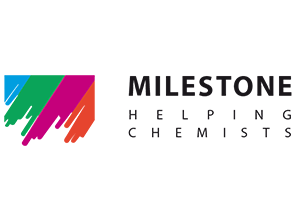 At Milestone we help chemists providing the most innovative technology for sample preparation for trace metal analysis and direct mercury analysis. Milestone has been active since 1988 in the field of advanced sample preparation. We are the acknowledged industry leader in microwave instrumentation technology with over thirty patents and more than 20.000 sample preparation instruments installed worldwide covering large and small research institutions, elemental analysis labs as well as universities and industrial laboratories. Our industry-leading technology on sample preparation, in combination with fast, responsive service and applications support, allows Milestone to provide you the highest return on investment possible. Our commitment is to consistently provide scientific and industrial communities with the most effective, safe and productive instruments for Microwave Digestion for ICP analysis, Microwave Extraction, Direct Mercury Analysis, Microwave-Assisted Synthesis and Microwave Ashing.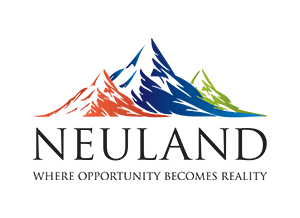 Established in 1984, Neuland Laboratories is an end-to-end solutions provider for the pharmaceutical industry's chemistry needs as a leading manufacturer of active pharmaceutical ingredients (APIs). Supported by three world-class US FDA and EU GMP compliant manufacturing facilities and complex chemistry capabilities, Neuland has become a trusted partner for innovators as well as generics.
Our Custom Manufacturing Solutions span the full range of the pharmaceutical industry's chemistry requirements, from pre-IND through commercial manufacturing. We offer both small-scale clinical trial quantities and full commercial-scale supply with minimal tech transfer timelines. Our R&D facility is approved by the Department of Scientific and Industrial Research and inspected by the USFDA without any observations. The facility houses development labs, analytical labs, a kilo lab for scale-up and dedicated lab for peptides.
The company is headquartered in Hyderabad, India and the manufacturing and research facilities are situated near Hyderabad. Neuland is reliable manufacturing and development partner to customers in over 80 countries across US, Europe, Japan, APAC, India, MENA and LATAM.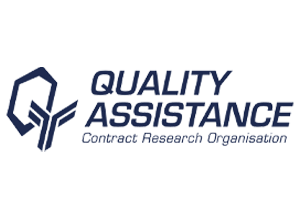 Quality Assistance is a leading European Contract Research Organisation providing the pharmaceutical industry with all the analytical services required by EMA and FDA regulations for the development and marketing of innovative human medicinal products. 
With more than 40 years' experience, Quality Assistance has become a leader in analytical sciences and holds a unique position on the market with all its laboratories on one site and 230 highly qualified professionals. 
We assist our clients from candidate selection, through non-clinical and clinical studies, to marketing authorisation, using our state-of-the-art, product-dedicated expertise in analytical sciences.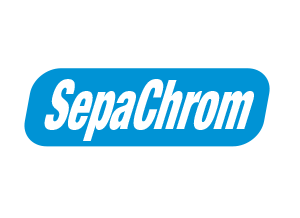 SepaChrom Core competence is the manufacturing and trading of High-Quality products for Chromatography.
Our product portfolio includes a wide range of in-house manufactured HPLC Columns for both Analytical and Preparative scale, Flash cartridges & Instruments, and Process scale purification.
Our brands Robusta®, Adamas®, Vydamas®, TMC®, Purezza®, Sepa-Bulk® are only few of the product lines we propose to the Chromatographers.
Decades of experience of our team, combined with a range of High Quality selected products and the most efficient technological solutions, allows SepaChrom to be a reference to Pharma, Biotech, Chemical, Food and Beverage, Cosmetic, Environmental, Clinical Petrolchemical industries, at R&D department as well QC laboratories and Production.
Our commitment is to provide the Highest Technical Support that Chromatographers expect from.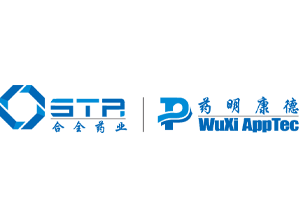 WuXi STA, a subsidiary of WuXi AppTec
WuXi STA's industry-leading CRDMO platform provides a one-stop solution for API and drug product from discovery through commercial for oligonucleotide, peptide, and complex conjugates. Chemistry powerhouse across platforms supports novel conjugates such Oligo-GalNAc, Oligo-Toxin, PPMO, PDC, etc. Manufacturing cabability covers all oligos categories from µmol to mol scale as well as monomers and ligands such as amidite and GalNAc. Peptide synthesis includes long linear & cyclic peptides, modified peptide with 2500+ unnatural amino acids category product available.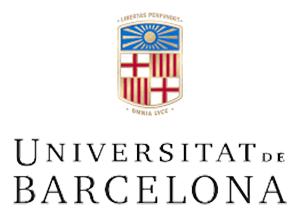 The University of Barcelona is the most formidable public institution of higher education in Catalonia, catering to the needs of the greatest number of students and delivering the broadest and most comprehensive offering in higher educational courses. The UB is also the principal centre of university research in Spain and has become a European benchmark for research activity, both in terms of the number of research programmes it conducts and the excellence these have achieved.
Its own history closely tied to the history of Barcelona and of Catalonia, our university combines the values of tradition with its position as an institution dedicated to innovation and teaching excellence: a university that is as outward-looking and cosmopolitan as the city from which it takes its name.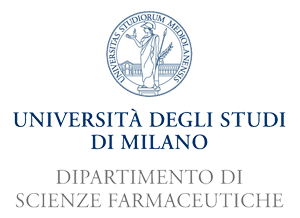 The University of Milan, founded in 1924, is a public institution that has a proactive role in science, technology and economics networks. It was one LERU co-founders and is the only Italian University to be a member of the organisation. The University of Milan is involved in several national and international research programs and has also strengthened its efforts to promote technology transfer, a growth area offering exciting new changes and challenges. The results of its research, attested to by an important quantity of scientific publications, have allowed it to obtain the top positions in the most authoritative international rankings. The research at the Department of Pharmaceutical Sciences covers a range of activities focused on the design, synthesis, development, and control of novel biologically active molecules, and of new pharmaceutical drug delivery systems, food supplements, cosmetics, biocides and medical devices. The goals are those of improving knowledge in the field of basic research, a major cultural investment to design a qualified research aimed at the discovery of novel drugs and able to boost an efficient technology transfer.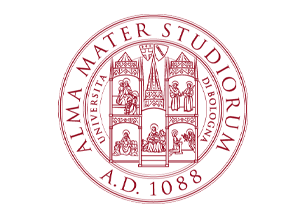 Department of Chemistry "Giacomo Ciamician" Alma Mater Studiorum – University of Bologna
The Department of Chemistry "Giacomo Ciamician" is within the University a community of over 100 researchers who, thanks to the high skills in all areas of chemistry, has the mission of creating scientific culture through basic and applied research, its promotion and diffusion both through didactic activities and with a strong relationship of comparison and exchange with society and the business world.
The Department has a long tradition of excellence in teaching, research and technology transfer in all sectors of the Chemical Sciences.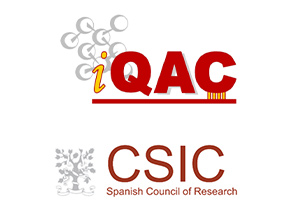 The Institute for Advanced Chemistry of Catalonia (IQAC) is an institute owned by the Spanish National Research Council (CSIC) located in Barcelona. It was created in 2007 with the mission to perform research of excellence in Chemical Sciences with the broad goal of improving the quality of life. The general strategy to achieve this mission involves the application of chemical approaches to address and solve societal challenges, mainly those related to human health, the sustainability of chemical processes and products, and the needs for novel materials for different applications. Since its establishment, IQAC has been in a permanent attitude to transfer its knowledge and technology results to the industrial sector.  
The research developed at IQAC is organized around two main nodes: Biological Chemistry and Nanobiotechnology and it is facilitated by a number of Key Enabling Technologies. Considering the objectives pursued, many of the investigations carried out by the Research Groups at IQAC lie at the intersection between nodes.