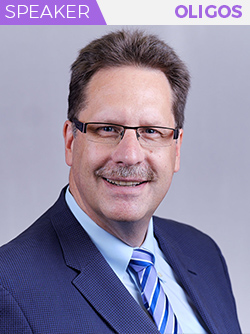 Karsten Keller
Director Technology Innovation & Improvement Management
---
Biography
In 2017 Dr. Karsten Keller started as Director Technology Innovation & Improvement Management at Nitto Denko Avecia Inc. He is responsible for new technology introduction and constant improvements in Avecia's Oligonucleotide production.
Karsten has been 19 years with DuPont in the Corporate Science & Innovation department and was responsible for open innovation and university relations globally. He was working to match science needs of DuPont with outside opportunities from universities, national labs and start-ups.
Previously, he was Associate Director, R&D Engineering, at the DuPont Nutrition & Health business. He has research leadership experience across a broad platform to innovate process technologies, ranging from nonwovens and particle technology to separation and advanced modeling.
Dr. Keller is the recipient of the DuPont Sustainability Award and is an Engineering Fellow of the Nutrition & Health business. He is the inventor of over 10 patents and has published more than 100 scientific articles. Dr. Keller was the Frank Tiller Award winner in 2005, recognized for leadership in engineering and education. He has acted as advisor to Ph.D. candidates at MIT. Since 2012, he is a process innovation adjunct professor at University Freiberg, Germany. Before joining DuPont he led his own engineering consulting company for six years. Dr. Keller received his doctorate in chemical engineering from University of Karlsruhe, Germany.