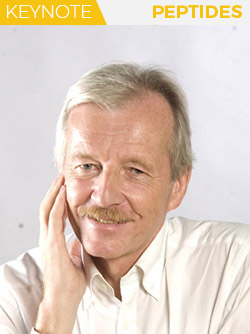 Biography
Dr. Karl LINTNER obtained a Degree in Chemical Engineering from Vienna University (Austria) and a PhD in Biochemistry from the same University.
After 10 years of Research on Biological Peptides at the Nuclear Research Centre in Saclay, France – where he had some 30 papers in biochemistry and biophysics published – he became Laboratory Manager, then Marketing Manager with the HENKEL Company, Düsseldorf, Germany.
He joined SEDERMA France in 1990 as Technical Director and later headed the company for ten years as CEO.
Presently, Karl Lintner is an Independent Consultant to the Cosmetic Industry (President of KAL'IDEES S.A.S.).
He has filed several dozens of patents, published numerous articles and book chapters on cosmetic ingredients, and is an active member of SCC-US and SFC (France) and was Editor-in-Chief of the Int. Journal of Cosmetic Science for 5 years. He was awarded the prestigious Maison de Navarre Medal of the SCC in 2012 and won the In-Cosmetics Lifetime Achievement Award in 2013.