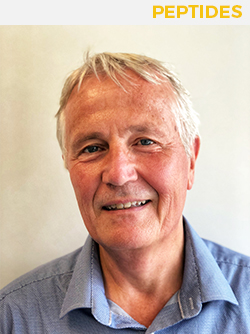 Daniel Bourgin
Associate Director-Business Development CPS EU
---
Dr. Reddy's Laboratories Ltd.
Biography
Over a two decade period, Dr. Daniel Bourgin was exposed to trends and evolution of chemistry methodology, process development, regulatory affairs and was supporting small and midsized companies in their endeavour of developing new active pharma ingredient by offering customized development concepts. Today, he is with the Custom Pharmaceutical Service unit of Dr. Reddy's, where he supports and provides consulting to third party clients for the development and manufacturing of APIs and formulated products with a strong focus in the area of Peptides and Oligonucleotides.
Daniel Bourgin earned his PhD in chemistry with a post doc graduation in the labs of Nobel award Jean-Marie Lehn in Strasbourg.